PILING AND FOUNDATION SERVICES
At EXOFOR, we are dedicated to providing top-notch deep foundation services for a wide range of projects, including residential, commercial, and industrial developments. Our team of experts has extensive experience in the foundation industry and uses the latest technology and equipment to ensure that your deep foundation is installed with precision and efficiency.
Auger Cast Piles can be used as:
Advantages of Auger Cast Piles: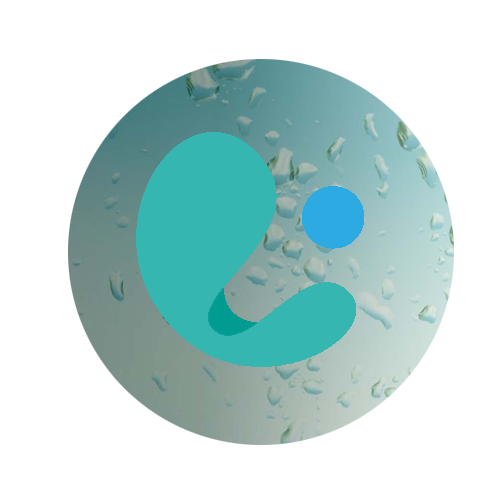 LESS NOISE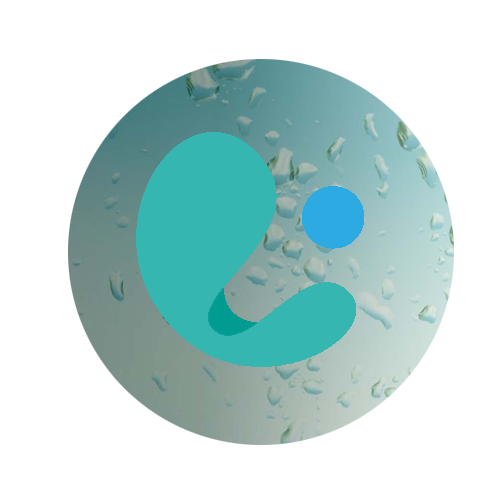 NO OBJECT VIBRATION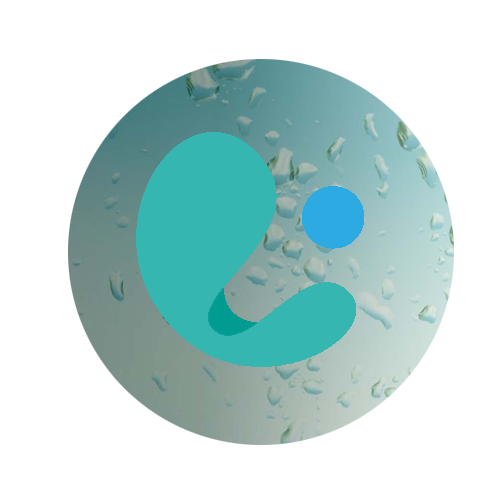 NO CASING REQUIRED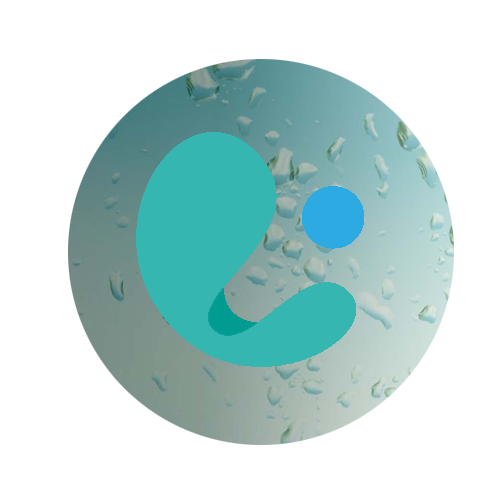 CAN BE INSTALLED IN LIMITED HEADROOM CONDITIONS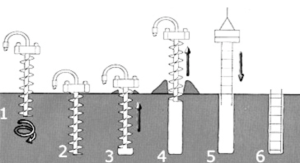 Micropiles can be used as:
Structural Foundation Support
Structural Underpinning
Soil/Slope Stabilization
Excavation Support
Seismic Retrofit
Arresting Structural Settlement
Resisting Uplift/Dynamic Loads
Excavation Support in Confined Areas
Reticulated Pile Wall
Advantages
High bearing capacity
Measure 6 to 12 inches in diameter
Minimal disturbance/vibration to adjacent structures 
Capability to penetrate subsurface obstructions
Design loads from 1 to 200+ tons
Can be readily designed for tension/uplift loads
Appropriate for a wide range of ground conditions
Suitable for low headroom and restricted access
Low noise
Do not corrode or rot.
Stable in squeezing ground.
Pile material can be inspected before piling.
Construction procedure unaffected by ground water.
Can increase the relative density of a granular founding stratum.
Minimal site preparation
Can be installed successfully in most ground conditions including
peats, soft clay, and loose sand where some other techniques are
unsuitable.
Design loads up to 1,000 tons
Usually the fastest deep foundation
Driven pile installations usually produce no spoils for removal and therefore no exposure to, or costly disposal of, potentially
hazardous or contaminated materials. The site is left clean and ready for the next construction activity.
There are 3 main types of sheet pile walls:
Cantilever: One main advantage of cantilever
sheet pile walls is that they can be pulled and
reused.
Anchored: Well-constructed anchor walls
undergo less lateral deflection than braced walls
and so provide better control of back slope
subsidence.
Propped: They can be designed to have fixed or
free earth support at the bottom and derive their
stability from the props.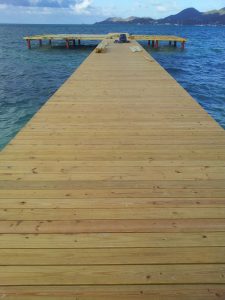 Need Some Help?
Specific Information About Deep Foundation Services?
We also offer a range of related services, including soil stabilization and ground improvement.