Over 30 years of Drilling Experience!
12 different drilling rigs
EXOFOR provides comprehensive water well drilling and piling services to meet the needs of residential, agricultural, and industrial customers. Our team of experts has extensive experience in the drilling industry (more than 30 years) and uses the latest technology to ensure that your water well is drilled efficiently and effectively.
We can drill with BENTONITE MUD INJECTIONS, which is ideal for large-diameter drilling (up to 24"). We also drill with DTH ( DOWN THE HOLE BOTTOM HAMMER TECHNOLOGY) and a high-pressure compressor which is best suited for metamorphic rocks, able to drill down to 600 ft in 16'' diameter. We also core in 3" or 4" up to 800 rpm.
With 12 different drilling rigs, EXOFOR is one of the most equipped drilling companies in the Caribbean
Our team of experts uses the latest drilling techniques and equipment to ensure that your water well is drilled accurately and efficiently. We take pride in providing high-quality services that meet the needs of our customers. Our experienced technicians will work closely with you to understand your needs and recommend the best solution for your specific water well requirements.
This technique allows for perforations down to depths of 500 meters, also in the most difficult soils. The percussion of the hammer is achieved by injecting large amounts of highly compressed air. The air escapes from the hammer, taking with it to the surface the loosened material as well as the underground water. Thanks to the Airlift system, it is possible to determine exactly the quantity of water produced by each entry and collect samples of the water and the soils. All this data is taken in consideration to determine the definite depth of the well as soon as the exploration drilling is finished. When soil is collapsing, we can also use ODEX technology.
This consists of using a TRICONE BIT that destroys the soil under the effect of weight and rotation. The weight is achieved by a series of large and heavy items assembled by a train that conveys the drilling mud using pressure. These cool down the tool and assure the clearing of the hole. Around the walls of the drilling, tubes are inserted, and the gravel filter is installed to assure the quality of the water. The filter (massive ring of gravel) that protects the drilling of intrusion of particles of sand during the pumping of seawater or shallow water is composed of siliceous gravels, washed, round, and gauged between 2 and 3 mm.
WATER WELL DRILLING DIAGRAM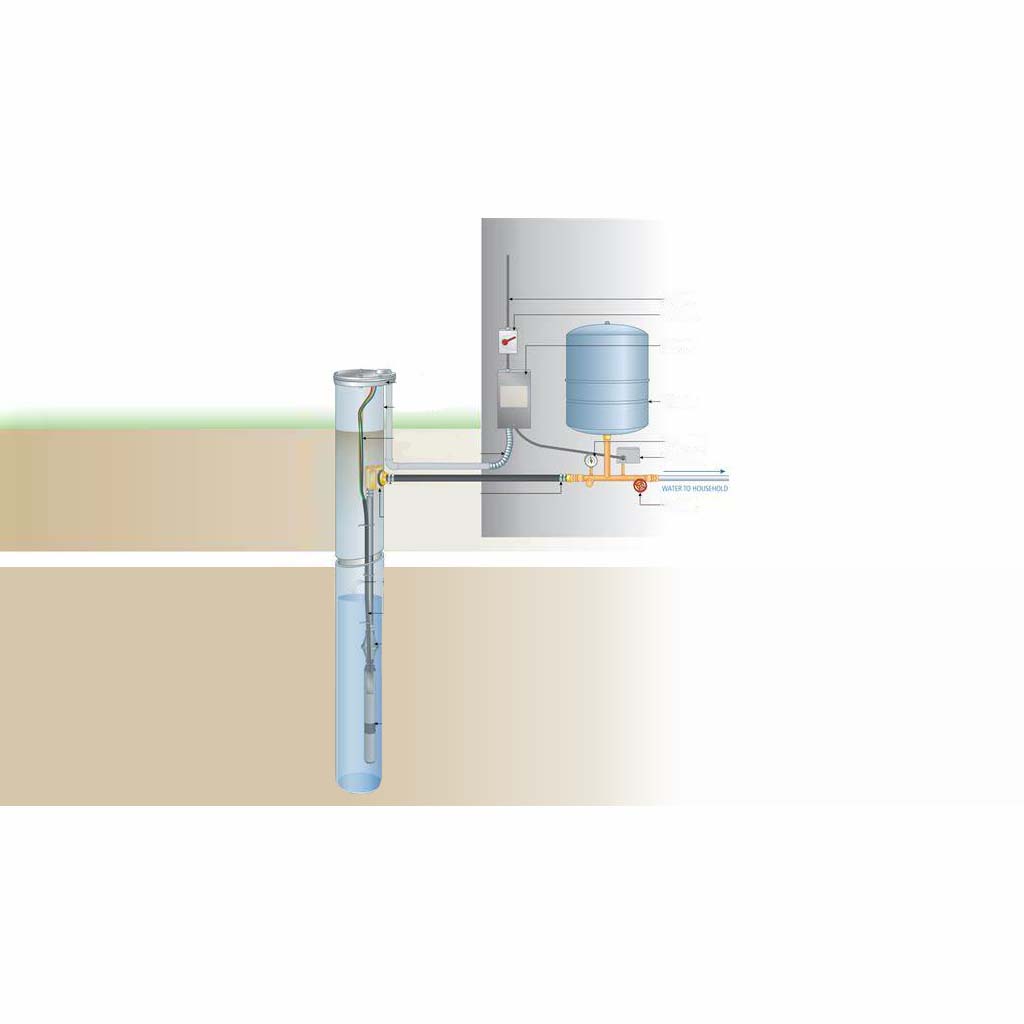 well cap with conduct connection
Need Some Help?
Specific Information about our Drilling Services?
We provide drilling and piling services with top-quality solutions. Our experts handle projects of any size or complexity, with various drilling and piling methods such as core, rotary, percussive, driven, bored and cast-In-Place piles. We offer customized solutions to fit your needs. Contact us today to meet your drilling and piling needs efficiently.